Sara Devoy
BCST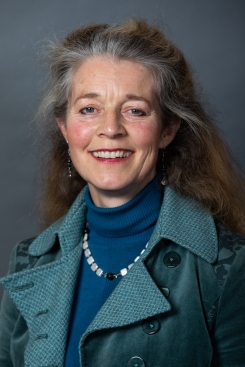 | Mon | Tue | Wed | Thu | Fri | Sat | Sun |
| --- | --- | --- | --- | --- | --- | --- |
| | | | | | | |
Welcome to my profile page.
Do call me to ask any questions as Craniosacral work allows our body to settle into a stillness that goes beyond words. Although clients may come initially with a specific physical or emotional issue it is the deep settling of their nervous systems that they often comment upon. The peacefulness of a session allows us to recalibrate and re-set. The Biodynamic approach emphasises learning to slow down and value the body's innate intelligence above any technique or protocol. I am always listening, In the stillness of a session, for the health and wholeness of the client. This approach supports adults, children and babies.
My approach is informed by my pre and perinatal approach. It is my personal experience that our adult mindsets are deeply influenced by our early birth imprints. It is rewarding to see babies and children and sometimes adults explore these imprints. The emphasis is not on the trauma of birth but on the potentiality of it. Often a birth is interrupted leaving imprints of confusion, anxiety, overwhelm, feeling of failure or disempowerment. As part of regular craniosacral sessions, adults may recall memories or make connections with sensations in their body that they associate with an early birth memory. Perhaps they experienced some medical interventions at their birth that interrupted the flow of their exit or the bonding process. With gentleness, these profound issues resolve. This is not just about 'setting the record straight' but has, I believe, significance for us all in terms of our feelings of intimacy, safety and freedom to create in the world.
When working with young babies it is rewarding to see how they instinctively want to complete parts of their birth sequence. When the fog of frustration clears it is such a privilege to see the parents reconnect with their children as though for the first time. Sessions with older children can be more boisterous and playful. Quite something to witness an 8 year old born by c-section getting stuck in a tunnel. " I can't do it myself mummy I am stuck". With gentle contact on her feet, she was able to push herself out to the cheers of her parents. " You've made it all by yourself!" So joyful to watch her repeat the sequence several times knowing that within the play there was a sense of lasting repatterning.
Two Kinds of Intelligence RUMI
There are two kinds of intelligence: one acquired,
as a child in school memorizes facts and concepts
from books and from what the teacher says,
collecting information from the traditional sciences
as well as from the new sciences.
With such intelligence you rise in the world.
You get ranked ahead or behind others
in regard to your competence in retaining
information. You stroll with this intelligence
in and out of fields of knowledge, getting always more
marks on your preserving tablets.
There is another kind of tablet, one
already completed and preserved inside you.
A spring overflowing its springbox. A freshness
in the center of the chest. This other intelligence
does not turn yellow or stagnate. It's fluid,
and it doesn't move from outside to inside
through conduits of plumbing-learning.
This second knowing is a fountainhead
from within you, moving out.