Sara Devoy
BCST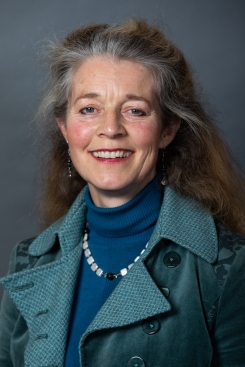 | Mon | Tue | Wed | Thu | Fri | Sat | Sun |
| --- | --- | --- | --- | --- | --- | --- |
| | | | | | | |
Welcome to my profile page.
The Clincal setting. Craniosacral therapy settles our bodies into a stillness that goes beyond words, Having worked at various clinics, I now base myself at home in Rosscarbery, West Cork. Clients often arrive early so that they can sense into the beauty of the natural surroundings. For many children that come here, taking time in nature is a vital part of the session. The sea and woods are a short drive away and there is an ambling river walk on the property. The peacefulness and privacy of the therapy space invites a sense of deep rest and safety. At times our air bnb is available for short health-building breaks.
Slowing down and listening. The Biodynamic approach emphasises learning to slow down and value the body's innate intelligence. Over a series of sessions, clients notice changes that indicate that their nervous system is calming. Neck and back pain and recurring emotional stresses, tend to resolve in a calm environment with gentle touch.
Working with young ones. Babies and children always lead the way in sessions and as each parent is the expert of their own child, we get curious together about body language, gestures and behavioural patterns. Through my own work and extensive trainings with pioneers of pre and perinatal therapy, I have been shown ways to notice these early themes as they arise. Births can leave imprints of confusion, separation anxiety or feelings failure and disempowerment. A series of interventions may have influenced the pacing of the birth too. Acknowledging these themes, is I believe, of paramount significance for future learning, development and happiness. Whatever the story, it is a chance to repattern and deepen bonding.
Working with birth themes with adults. Although adults may not know or be able to recall the complete information about their own birth, they may become aware of self-beliefs or somatic memories that originate from this time. These beliefs can show-up as an array of emotional and physical conditions. Low-self-esteem, restlessness, grief for example, or physical complaints such as panic attacks, digestive or fertility issues.
What about Birth Trauma Nowadays there is a lot of talk about birth trauma and although a birth may have been less than ideal, there is always the gift of potential at the heart of it. It is vital to remember that all that were present at the birth had their own unique experience. A mother may have found a birth quite fast whilst her baby may have felt that certain stages were intense. Partners that witness a birth also benefit from having time to integrate their experience.
What approaches do i offer?
Although I work mostly in person, I also offer online sessions as some approaches work well online. A session with a mobile child will look very different from one with an adult or with a babe in arms. Within play there is the opportunity for lasting repatterning. I always offer a short review phone call so that parents can reflect upon what arose. With older children play is a key part of sessions. Here is an comment from a parent.
" A session with my 6 year old, born by c-section was particularly memorable. She seemed stuck in the tent/ play tunnel and wanted me to 'rescue her". She told me infact that she had had enough and wanted to leave. Sara supported me to stay with it for a little longer and with playfulness we were able to encourage her to push herself out. We praised her and welcomed her as though for the first time. To our surprise, she wanted to play this 'game' at home too. Over the coming months her confidence and focus increased at school and home. "
Birth trauma rewind For parents that are left with feelings of shock or overwhelm from a birth or loss, I offer an approach called TBR. (Traumatic Birth recovery; Three step rewind) More information is on my website.
Thanks for reading and I am always happy to have a chat on the phone with your before you book. At the heart of the Craniosacral therapy that I offer is the possibility of greater self-compassion, joy and fulfilment. I look forward to hearing from you.